Business All-Star Accreditation: Distinguishing the best in class in Irish business
We were delighted to be awarded with the coveted Business All-Star Accreditation at Croke Park on Tuesday 12th March 2019. The accreditation is an independently verified standard mark for businesses based on rigorous selection criteria; performance, trust and customer centricity.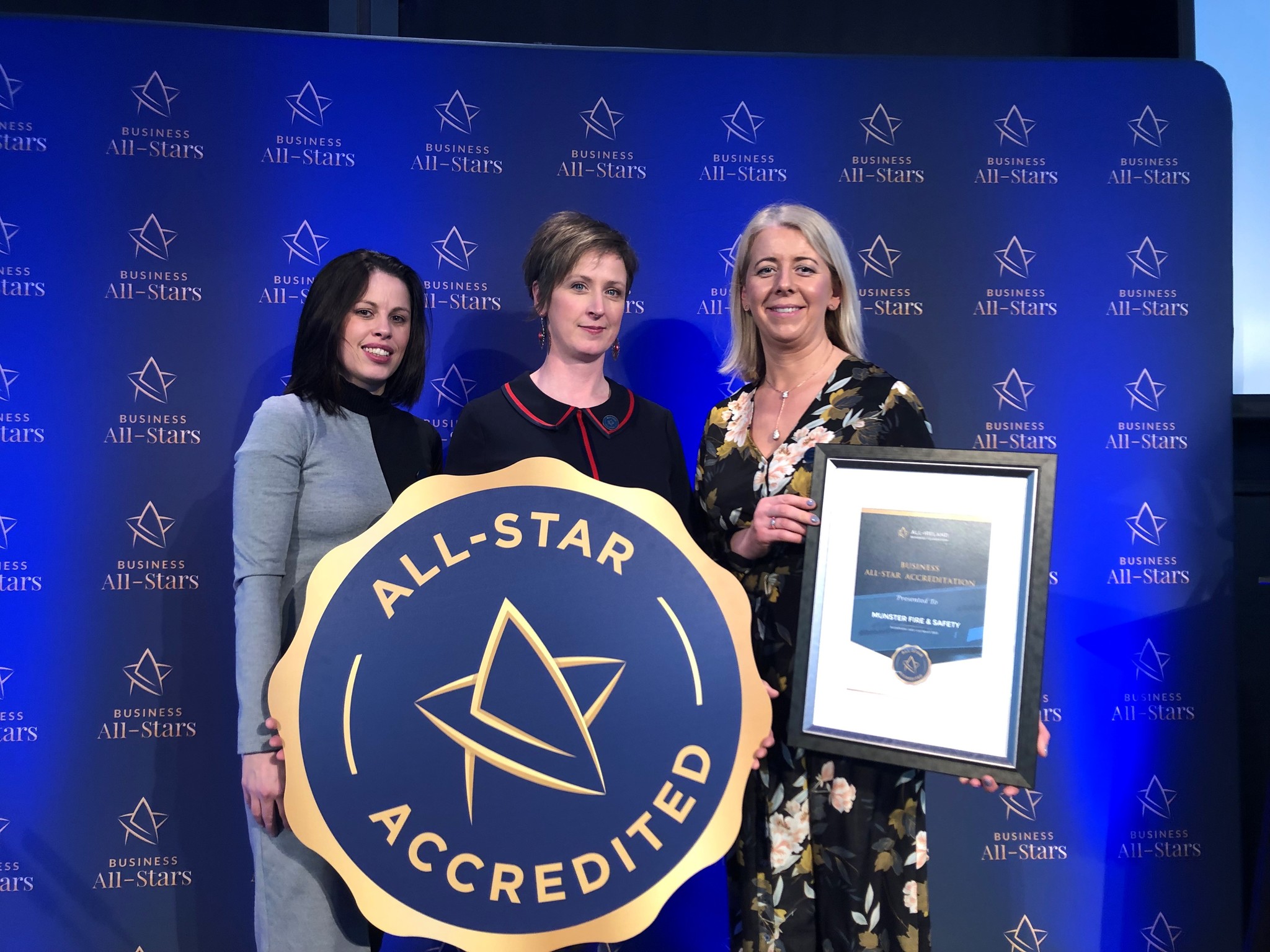 The accreditation comes from The All-Ireland Business Foundation, which is a national body which accredits best-in-class Irish businesses as Business All-Stars. They believe that best-in-class companies should be clearly identifiable so consumers can purchase with confidence from All-Star accredited businesses.
Business All-Star accredited companies are progressive, indigenous Irish businesses which meet the highest standards of verified performance, trust and customer centricity. Only companies which successfully navigate the Foundation's six-step adjudication process (see below) display the Business All-Star Symbol.
The rigour of the assessment gives customers the assurance that accredited companies are genuinely outstanding. Applicants which successfully pass all its stages are officially announced as 'All-Star accredited' at a gold medal accreditation ceremony.
We would like to pay tribute to all our wonderful customers – especially those who gave us references as part of the judging process. We hope to strengthen our links with you as we continue to progress and expand our business.
We would like to also pay tribute to the relationships we have built with suppliers and strive to contribute and support their businesses well into the future.